Ronald J. Lee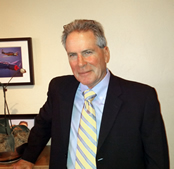 Ron is the founder and Chief Investment Officer of Lee Capital Management (LCM). He has over 30 years of investment management experience with Bank of America International, Sutro & Co, Crowell, Weedon & Co and LCM.
Ron holds a B.S. Degree in Finance and an MBA from Pepperdine University. He is a member of the Chartered Financial Analysts Society of Los Angeles. 
---

Shelly Norris
As Chief Financial Officer for the Fund, Shelly brings 13 years' experience in accounting for various business firms.
---

Charles Douille, Investment Operations Solutions, Administrator
Charles and his staff are in charge of the daily trades and account reconciliation for Lee Capital Management and RJL Partners. He has over 15 years of experience specializing in investment operations and client reporting. Charles graduated with a Bachelors Degree in Business Administration from Loyola Marymount University and received his Master of Business Administration from Pepperdine University.
---